UFAAS HACKATHON 2021
It's Real! It's Free! Join Now!
Developing Smart Innovations for improved Agricultural production & markets, farmers' adaptation to climate change, and research.
Participants are required to sign up for the hackathon in teams of between two (2) - five (5). Participate in the hackathon on October 04 - 07, 2021 for a chance to win cash prizes totaling UGX 12,000,000 along with exclusive grants and UFAAS merchandise. Registration is open until 01st October 2021, at 11:59PM EAT.
Registration closes: 01st October 2021
Below are the three themes you can build open source solutions for:
Theme #1: Management of AEAS actors' database and activities
Agricultural Extension and Advisory Services Systems (AEASS) in Africa has been neglected and underdeveloped since decades. This has also resulted in a lack of intelligence and weak decisions in the sector resulting in poor production and poverty of farmers in rural areas of Africa.
The problem: 
For many actors, these are some questions/problems related to the AEASS that hasn't got answers for years:
Where can a farmer find a competent AEAS worker for a specific problem s/he encountered?
● How many competent AEAS workers are available in a specific area on a specific topic?
● In what types of services do farmers need more AEAS (trained) professionals?
● What are the services offered by each specific AEAS worker? What are his/her competencies/qualifications? What are his/her achievements? What has s/he done
during the past years and recently?
Theme #2: Database of CSA techniques, approaches and knowledge
Climate change is hitting everywhere on Earth from the Poles to the Equator and farmers, the mass food producers, are among the most affected. In recent years, Climate Smart Agriculture
(CSA) and related topics (Agroecology, Permaculture, Conservation Agriculture, Precision Agriculture, Organic farming …) has become a generalized movement in Northern and well as Global South countries. Although there are lots of techniques, approaches and knowledge available on CSA, many Extension workers and producers don't know enough about it.
The problems
The problems are twofold:
● How to make CSA content available to Extension workers and Farmers who need CSA techniques, approaches and knowledges that are relevant to their context?
● How to make these content widely disseminated and consumed by the target groups
Theme #3: Weather information updates and crop calendar
Climate change has affected farmers across Africa. In the recent years, changes and shifts in seasons has destabilized farmers' routines resulting in seed loss or other disruptions in the other phases of crop culture. A reliable crop calendar system combined with a periodical and precise weather updates and forecast are necessary to help farmers and extension workers to ensure food security.
This topic will deal with this issue of weather information updates and crop calendar. Many organisations, such as FAO (https://cropcalendar.apps.fao.org/), are proposing crop calendars. But these tools are not enough to navigate in the context of climate change.
The problems are:
● Farmers and AEAS actors don't have enough, timely and reliable information on when to plant certain crops
● Extension workers try to produce and share empirical crop calendars without considering small changes in seasons (not considering real-time weather data)
Over UGX 12,000,000 in prizes and grants.
For each of the three themes, the best and second-best submissions shall be awarded cash prizes.
UGX 2,000,000 + Qualification for Grand event + Swag Kit
UGX 1,000,000 + Qualification for Grand event + Swag Kit
Participation Reward: Swag Kit for all qualified submissions.
Registration for the hackathon ends on 01st October 2021, at 11:59PM EAT.
The hackathon starts on October 04, 8:00 AM EAT and ends on October 07, 2021 4:00 PM EAT.
Watch the following videos to gain an insight of climate-smart agriculture (CSA).
Qualified submissions (for swag)
1. Projects should be submitted to this GitHub project. This entry will be used to review the submission.
2. Demonstration of your work that allows us to easily evaluate the submission.
 – This often includes a brief video (screen capture with voiceover) that gives an overview of the project, the motivation behind it, and how it works to achieve it.
 – We also encourage basic documentation with a screenshot of the solution in action, list of features, and development guide if applicable. A great example is this README.
3. A place to submit issues, such as a public issue tracker in GitHub.
Winning submissions (for cash prizes)
Must meet the minimum criteria for qualified submissions above. Moreover, the following criteria will be used to evaluate the submissions:
● Technical Simplicity: the simplicity of the solution for the end user.
● Execution & Documentation: points for properly structuring your source code and documentation to meet the standards of an open source project.
● Relevance to Stakeholders and Society: points for the relevance of the solution based on the defined problem statement and the stakeholders the solution is targeted to.
● Degree of Inclusiveness/Degree of Limitations: points for ensuring all targeted stakeholders are accommodated for
without any physical or social limitations.
● Sustainability of Solution: points for the sustainability of solution based on its design, requirements to keep it running efficiently and maintenance.
● Scalability of Solution: points for the scalability of the solution based on its design, implementation and ease to scale to serve more groups.
Anything submitted after the due date is not going to be evaluated, except for changes to documentation made by October 10 (23:00 EAT).
You can participate as a team of between two (2) – five (5) members. Participants are required to be 18 years and above. Should a participant be below 18 years, they will require parental/guardian consent to participate.
Participants must be citizens or legal permanent residents of Uganda.
Employees from UFAAS or AFAAS can participate, but are not eligible for the cash prizes.
Your submission should be developed entirely during the Hackathon period (October 04 – 07).
You can use any programming language to develop your solution and are encouraged to use open source libraries and other freely available systems / services.
Hackathon projects are submitted in GitHub. Follow the instructions above to submit your project.
Cash prize winners will need to submit a form with their contact information and banking information form.
By participating in the hackathon, you agree to the terms and conditions (link to be added).
Meet the Teams of participants
Frequently Asked Questions
1. Do I need to have any specific qualifications to be a participant for the Hackathon?
No qualifications required. Everyone is welcome to participate in the Hackathon!
2. How do I submit what I have made for the Hackathon?
Please follow the submission guidelines described above.
3. Does the entire idea have to fully work?
No, it doesn't need to be fully implemented. However, the submission should be functional so that it can be evaluated by the judges.
4. Do I need to give a presentation for the product that I have built?
There will be no live presentations. We encourage you to submit a small presentation or video that demonstrates your submission, however it's not mandatory. In case you are one of the winners, you might be invited to demo your project at a virtual or physical event, or write an article about it, details of which will be shared with sufficient advance notice.
"The extension service provider's role is enormous and urgent, especially as [the unpredictability of] climate change has brought a new dimension to agricultural research and development"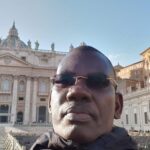 Fill out this form and a UFAAS team member will reply to your question in writing, we look forward to connecting soon! Get to know more about the Hackathon.
House No. 26, Kigobe Road, Minister's Village-Ntinda
P.O. Box 34624 Kampala, Uganda
+256312313400
ufaas2013@gmail.com